As I have been living in Tokorozawa for 7 years, here are some reasons why I love the place. If you look for a place to live near Tokyo to work and enjoy your life with your family, Tokorozawa can be one of the best choices you can find.
Where is Tokorozawa located?
Tokorozawa is located on the southern edge of Saitama prefecture. It is facing the prefecture border to Tokyo. In fact Saitama is refereed as one of the Tokyo metropolitan prefectures. So it is not too far from Tokyo city center although it is certainly not walking distance.
(source: Wikipedia)
From Ikebukuro, one of the terminal stations in Tokyo city center, it takes only 25 mins by train (Seibu Ikebukuro Line) costing 340 yen (US$3). From Shinjuku, also a major terminal station, it takes 38 mins by train (Seibu Shinjuku Line) costing 370 yen. So you can access to the heart of Tokyo within less than an hour. Seibu Line offers Tokkyu express train service called Red Arrow giving you reserved seat when you pay additional 400 yen (price is subject to change). I normally take this Red Arrow train from/to Tokorozawa because it gets me quicker and a seat to rest.
Ideal home location
Tokorozawa is a rather big city but major sites such as public offices (City office, Post office, Libraries etc.), shops, restaurants, supermarkets and parks are located near Tokorozawa station within walking distance so you do not need a car if you have your apartment or house around the station.
If you like to go out, there are three parks you may be interested.
Koku Koen - Koku Koen is a big park. It is 50ha in size featuring running/walking trails, gardens, athletic fields, ball park, soccer fields, tennis courts, music halls and Aviation museum. It is 20 mins walk away from Tokorozawa station or just a minute walk from Koku Koen station which is the next station from Tokorozawa on the Seibu Sinjyuku Line. You may find flea markets or other events on weekends as well. Koku Koen used be a the US air base. Part of the military base returned to Japan and became a park. This is why you will find a real airplane in front of the station.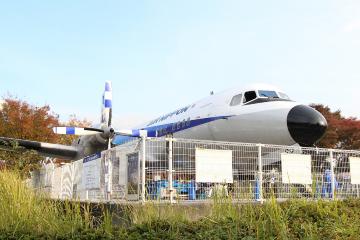 (source: Tokorozawa City)
Tama Lake - Tama Lake is not actually a lake but a reservoir for water to Tokyo. However it is big enough like a lake and the surrounding area is park with woods and trails. If you like bike, this is an ideal place for going around.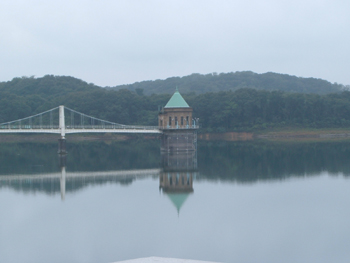 (source: Tokorozawa City)
Hachikokuyama - Hachikokuyama is not a large park but a rather small hill with woods. It is only 1.5 Km long but you can enjoy walking in the nature. It is also famous as the woods modeled in the animation movie "My Neighbor Totoro". There is no parking space for this area, so ideal walking trail is to start from Higashimurayama station (Seibu Shinjuku Line) and go through Hachikokuyama woods to Seibuen station (Seibu Seibuen Line).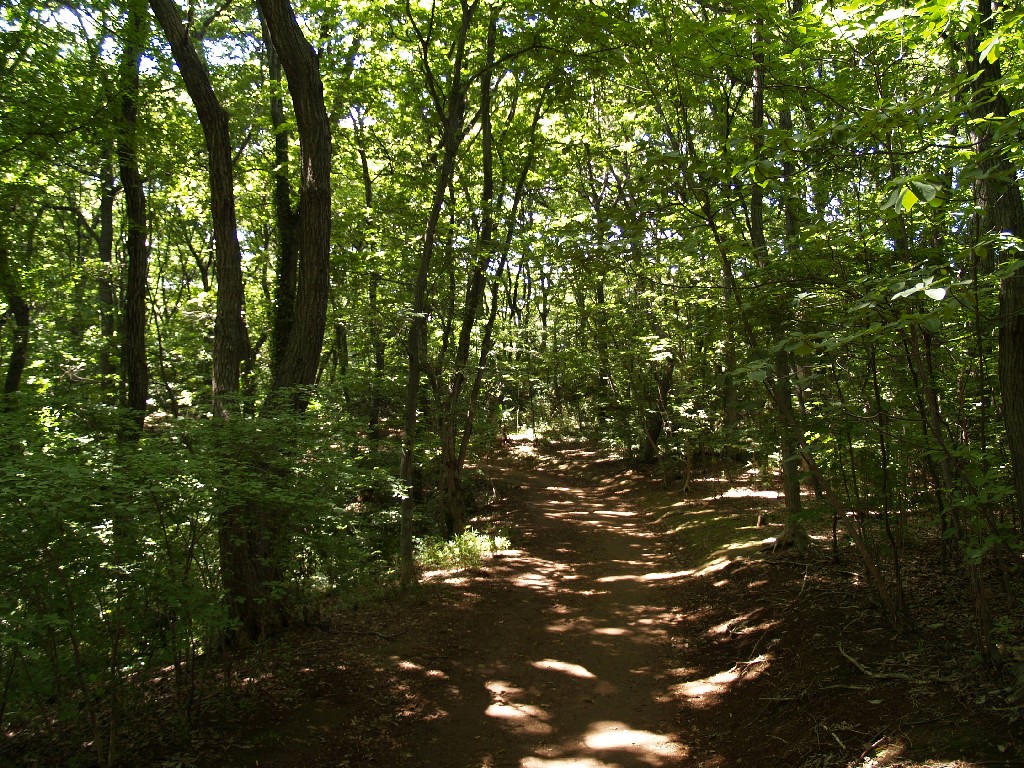 (source: Wikipedia)
Fresh vegitables
Another nice thing in Tokorozawa is that you can buy fresh healthy vegetables. Once you get out from the busy city center in Tokorozawa, you will find a lot of farm for vegetables. Farmers directly sell them in direct sales stores (Chokubai store) at lower prices than in supermarkets. They harvest vegetables in the morning and sell them in the stores. So they are very fresh. There are some such direct sales stores near Tokorozawa. You may need a car or at least bike to get there but it gives you fresh and healthy vegetables to your kitchen.
With easy access to Tokyo city center and rich nature, Tokorozawa is one of the ideal places when you consider staying in Tokyo area. Why not living in Tokorozawa?